Tailor-made solution
From 3llideas we have been dedicated to web development for many years; especially to online stores: not only for other customers, but also for our own company. We are merchants with a leading online store in the original gifts sector: CosasdeRegalo.com; and we know in detail the needs of this type of platform and how a project has to be developed so that the company owns 100% of the entire solution. But how is the solution that we propose to you from 3llideas?
All projects have their own peculiarities. But we could say that there are two main ways to act when starting out in the web development of an online store: starting from scratch creating a development step by step or using a pre-established solution. Each of these solutions has its positive points and also its negative points; Finding ourselves with the high price of a development of zero and the least customization and scalability of a development using a predesigned platform (Magento, Prestashop, WooCommerce …). What do we offer you from 3llideas? A customized solution uniting the key aspects of each approach.
Cost savings: you will save costs in development thanks to using an open source ecommerce platform of high performance and quality: Spree and Solidus.
3llideas solution:

we have packages that we will introduce in your project in a standard or adapted way, depending on your requirements.

Custom development: we can develop any extra module that your project needs. Billing, customer communication, personalized product grill … We have expert programmers on the platforms with plenty of experience developing custom adaptations to the client.
Store Engine: Spree and Solidus provide the main tools for the development, management and optimization of any online store. We are specialists in these platforms: we know what your project will need.
We design your store: we can make the design that your project needs. The most visible face of your ecommerce will be the one you want.
Specialized team: we have a specialized team in online marketing, SEO, SEM, social networks, content marketing … If you need to go further with your project, we can do it.
Team with real trading experience: our team, apart from being an expert in the different areas, have been trained under the evolution of

CosasdeRegalo.com

. This value from the real experience we can bring you.
Technology
We use cutting-edge technology in the field of ecommerce, betting on open source software maintained by companies and by the community that not only offers the best benefits to any online store guaranteeing future options, it is also open source and without the need to acquire use licenses or annual payments for the platform. All the software we use at 3llideas it is updated, it has guarantees of evolution by its developers and it works perfectly as a whole so that your online store is powerful, versatile, attractive to users and is fully scalable; something that guarantees their future: when your project gains visibility and traffic, the online store will remain standing without the servers suffering from the high number of visits and orders.
The technologies we use at 3llideas are the following: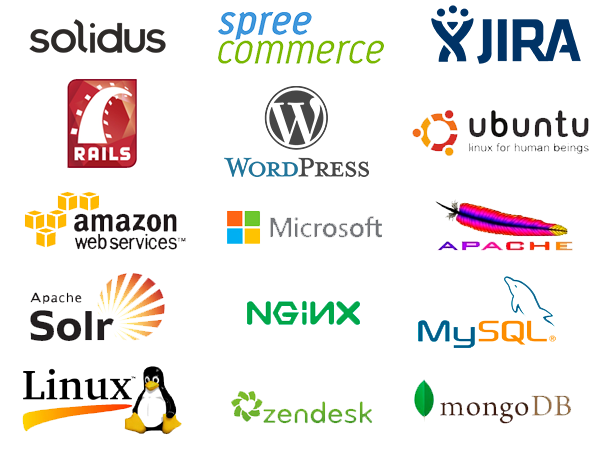 Benefits of our tailored solution
They are technologically advanced developments, offering high stability and scalability.
We adapt the online store to your project, not the other way around.
You will take advantage of our experience in development, sale and marketing.
Our software is tested in thousands of stores around the world. Also in ours: CosasdeRegalo.com.
Your online store will have access to all the functionalities that an ecommerce needs, whatever the size. And if you need more, we can develop the functionality you need completely to measure.
Your online store will have the look you want: our design team will create the visible face of your business according to your instructions; being able to introduce all the changes you want according to the need of your project.
You will be the complete owner of your solution.