AGENCIA eCOMMERCE
Te apoyamos en un servicio 360º para optimizar tu negocio de eCommerce
Tecnología, marketing, software, proyecto y equipo
Soluciones B2X, B2C, B2B, integración ERP e integración marketplaces

Dynamics 365 Business Central
las necesidades de gestión de tu pyme
Software en la nube con todas
solución de gestión empresarial para tu pyme

Transforma tu negocio con
la migración a la nube de AWS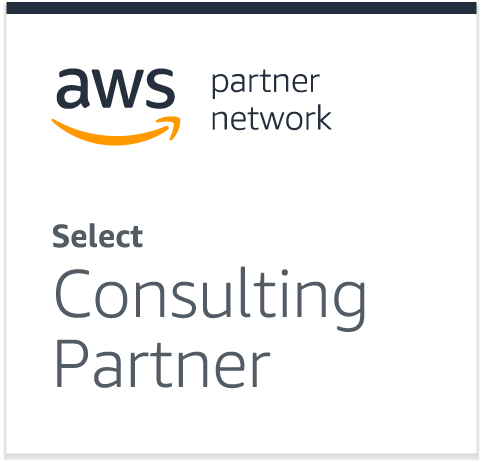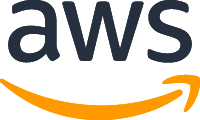 GESTIÓN EMPRESARIAL Sage
Te apoyamos para optimizar tu negocio
con herramientas y procesos optimizados
- Software Empresarial
- Implantación de software
- Consultoría de negocio
- Outsourcing de procesos de gestión


Software Factory
- Soluciones ecommerce
- aplicaciones web a medida
- API
- Portales web
Desarrollo de soluciones web para
todo tipo de proyectos
Desarrollo Web a medida

+
+
+

PACK GESTIÓN TOTAL EMPRESAS
DIGITALIZACIÓN DE EMPRESAS
Importe del "bono digital" hasta 12.000 €
KIT DIGITAL AYUDAS A LA

COMERCIO ELECTRÓNICO

+

SITIO WEB Y PRESENCIA EN INTERNET

+

BUSINESS INTELLIGENCE Y ANALÍTICA

+

GESTIÓN DE PROCESOS
Comercio electrónico
Gestión de procesos
Business Intelligence
y Analítica
Sitio web
y presencia internet
eCommerce agency that we accompany you to develop your online channel
All online businesses have many challenges and we are specialized in solving them efficiently and adapted to different types of businesses.
eCommerce platform
B2C solutions – online stores and retail
B2B solutions – wholesaler portals, manufacturing, distribution and other company portals
Marketplaces interaction
Online Marketing
Online business management and automation
Deploy to scalable solution hosting
Integration with ERP, Marketplaces and other needs
Developments to offer custom shopping experiences
Our value proposition is to make you a customized solution that allows you to optimize your investment and your project.
We have the necessary technology for all kinds of projects, from the standard online store project to more advanced and personalized solutions. We will propose the shortest way to get where your business needs.
Amazon Web Services (AWS) specialists and partners – Migrate to the cloud to optimize your business
We support you in the migration to AWS. 3llideas is an official member of the APN, it is the Amazon Web Services (AWS) partner network. To be AWS select Consulting Partner we have the certifications, accreditations and proven customer experience.
We offer you AWS cloud management services, AWS consulting, AWS solutions developmentand CTO as a service.
Tell us what your current situation is and where you need your business to evolve. We will ask you how to optimize the computing area in every way and successfully overcome the challenges you have.
We are a software factory specialized in developing web solutions
Specialists in the development of all types of web projects we support you with our multidisciplinary team, use of advanced technologies, project consulting and design of advanced cloud architectures.
We integrate with the client by providing all the resources he needs for the development of his project. From companies, startups or entrepreneurs we can give the ideal solution adjusted in time and focused on the productivity of the project.
Sage Business Solution Specialists and Partners
We analyze your business and look for the best business solution so that you can optimize it as your business grows and adapts. We can offer solutions for companies at various stages:
Entrepreneurs / Start up who are starting the activity and need to control management in an agile and adapted way
Companies that need to add control and better management tools to control their growth
Companies with specific problems that need to be resolved efficiently and using advanced tools
We are partners of Sage and we offer the catalog of solutions adapted to different functional and size needs of companies. Our value is in analyzing the client's business, offering the best tool and optimizing its implementation in the organization.
Our services:
Business consulting for the analysis and management of change in the organization
Implementation of Sage solutions
Subcontracting services with our Virtual Company service
Looker Business Intelligence
Platform partners <strong>Looker</strong>de <strong>Business Intelligence (BI)</strong>
Discover how the Business Intelligence platform, Looker can help you accelerate your Big Data projects.
Its main differentiating factors make it a modern solution that has been designed for the modern data warehouse and considering the needs of all companies.
We are Looker partners being able to support you in any project that requires optimizing your solution.
We present some of the sectors that we have provided services both in the branch of eCommerce, Amazon AWS, software factory and in Sage business management.
Decoration
Manufacturing workshop
Hotel management
Services
Chemical industry
Food trade
Sport
eCommerce
Pharmaceutical distribution
Gift Items
real estate management
Retail commerce